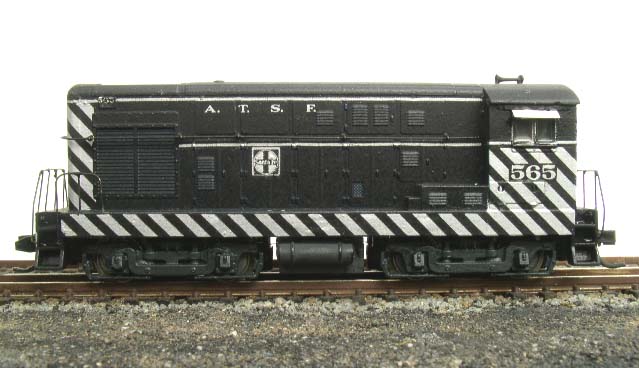 Chunky and oversize plastic handrails in N scale have been a problem since the scale was started in the 1960's. I was taught to make scale-sized brass wire handrails over 20 years ago, and after equipping my entire fleet, have done them on custom work ever since. That's a 1960's Trix FM unit!
If you have that showcase locomotive that you really want this level of detail on, contact me for price and availability. Here's the deal:
1) I can do it on existing locomotives after paint and decaling is complete, in fact, it usually works best that way.
2) The locomotive must be shipped to me with insurance and tracking, and I'll return it the same way.
3) Material is .010 and .015 brass wire. I don't use stanchions. That's why mine are actually straight! Handrails are primarily soldered, ACC'd only where heat is a problem.
4) Price really varies between locomotives and can be between $25-$45 per unit. An 'end handrail and grabs' job is far less complex than an SD45.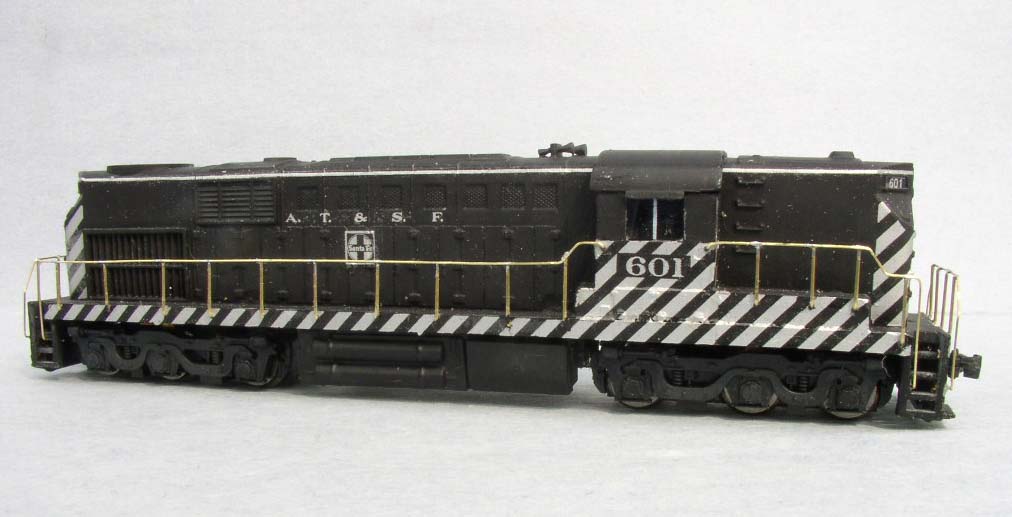 John Sing's MRC RSD7 conversion - shell by him, wire handrails on finished shell by me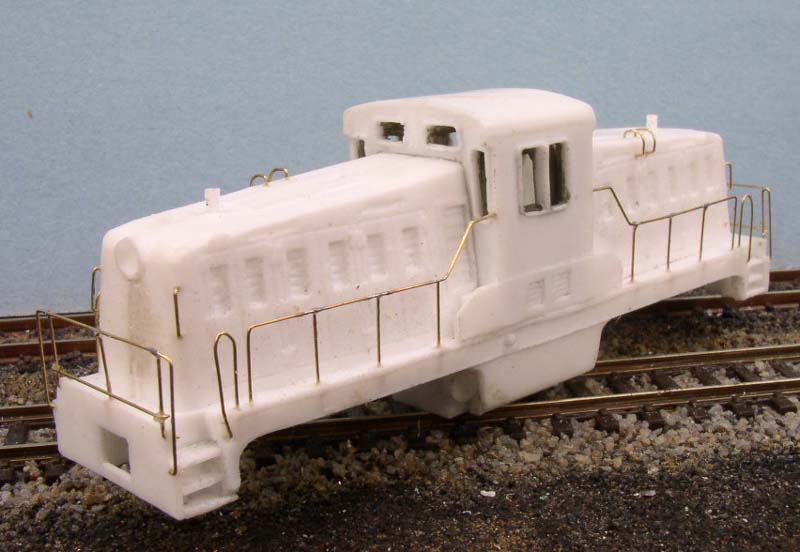 Custom brass handrails added to stock Whitcomb 65-tonner kits - partially or completely finished at your option!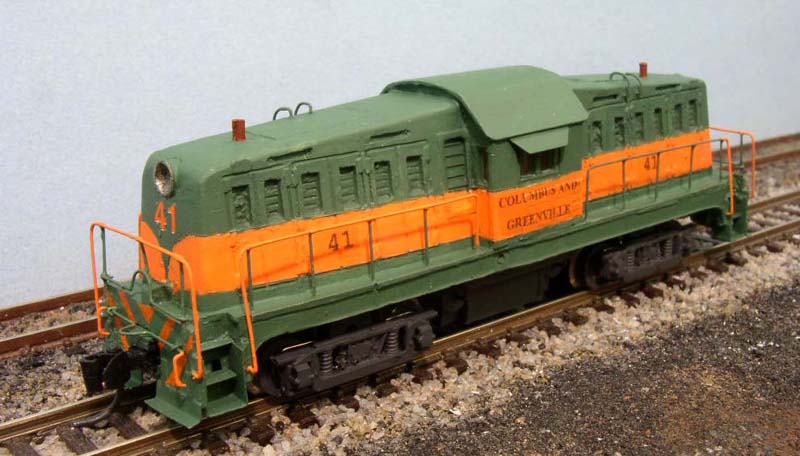 GE 44-tonners shell handrails!
I've scratchbuilt my own shell and done wire handrails. The resin shells from JnJ that have been liquidated via Ebay can be equipped with my handrails. This is my own 44-tonner, but this IS what can be done!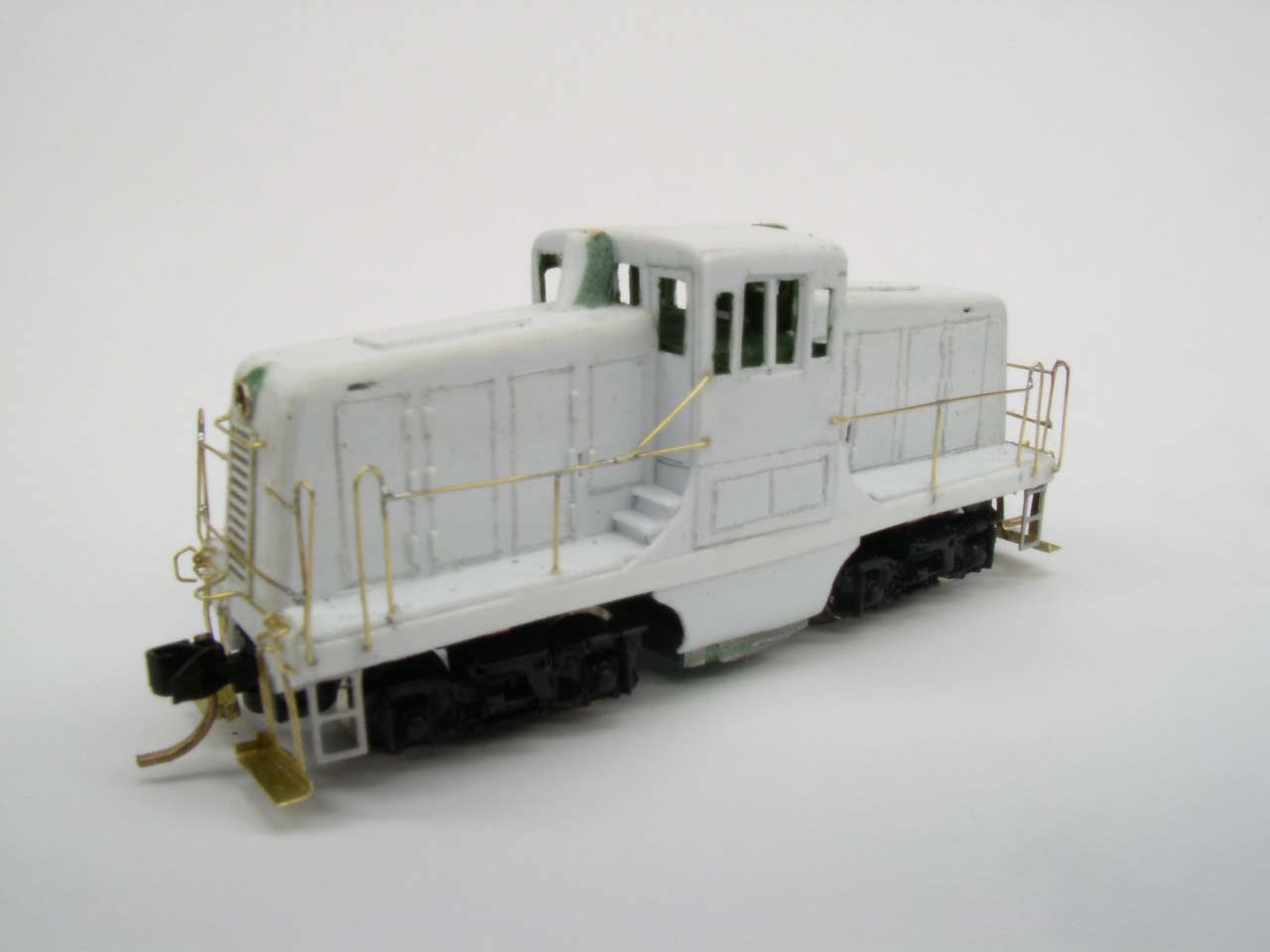 The announced Bachmann 44-tonner has a nice body - but oh...the handrails. Contact me!
Note: This shell is NOT available from me in resin.