I'll list any finished models for sale here - I usually don't have many, and each one of them is an individual creation.
These models are EXACTLY what you see here, this is the actual locomotive you will receive, not a representative sample.
October - N scale CF7 on Atlas GP15 chassis - operating - ready-to-run $259
This is an assembled CF7 on an existing and heavily modified (milled) Atlas GP15 chassis. It is 'ready to go' on DC. The chassis under this unit is shown in operation under #2626 here: https://youtu.be/0k9JOo-3f3Q The completed shell on this one is a 'final version' ATSF CF7. Locomotive is lettered and numbered for the last remaining Santa Fe painted CF7 still running at the Kentucky Railroad Museum - unit #2546. Unit is finished and completed with glazing, final paint, and post-decal protective lacquer coat.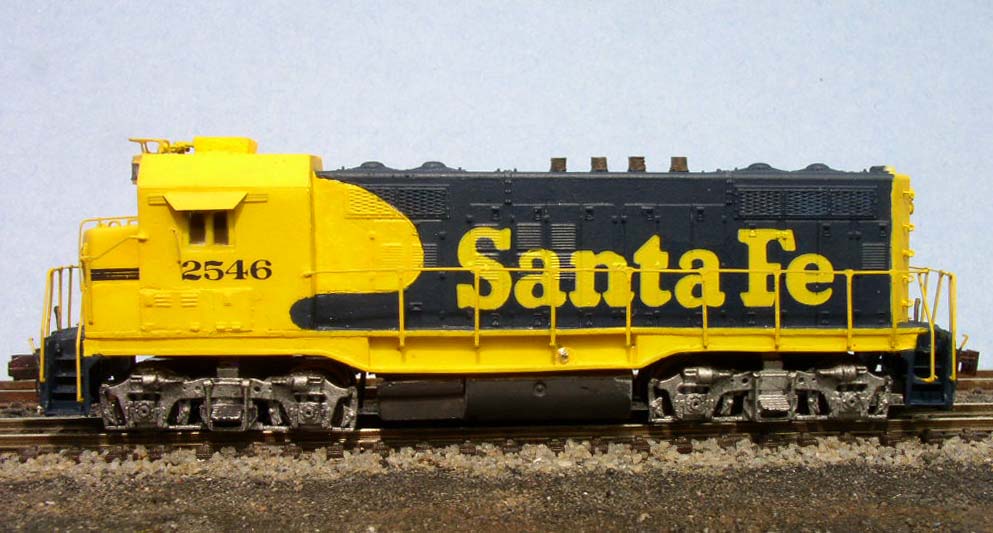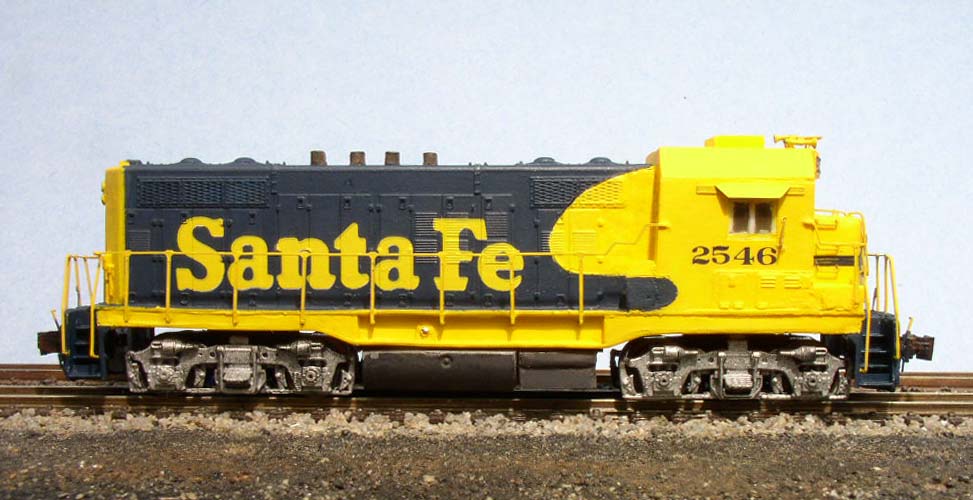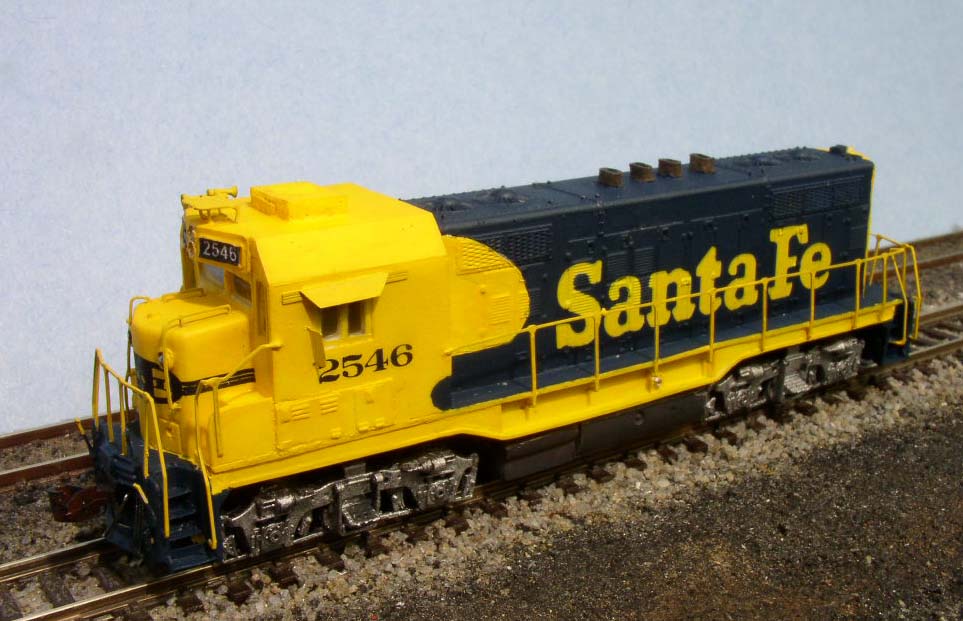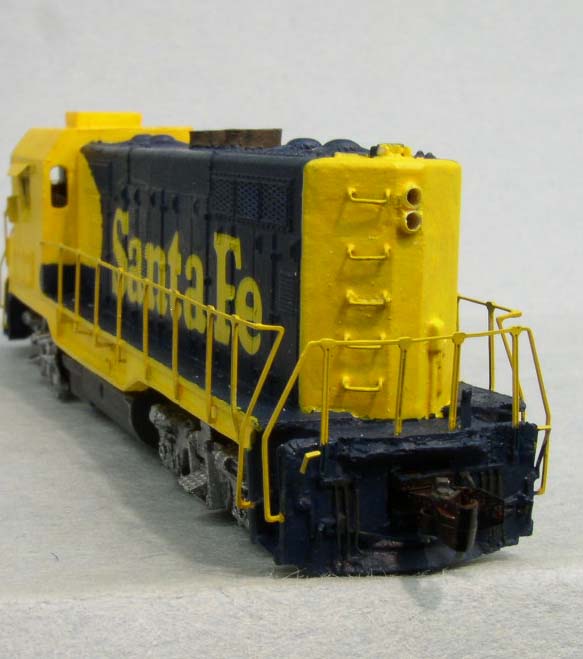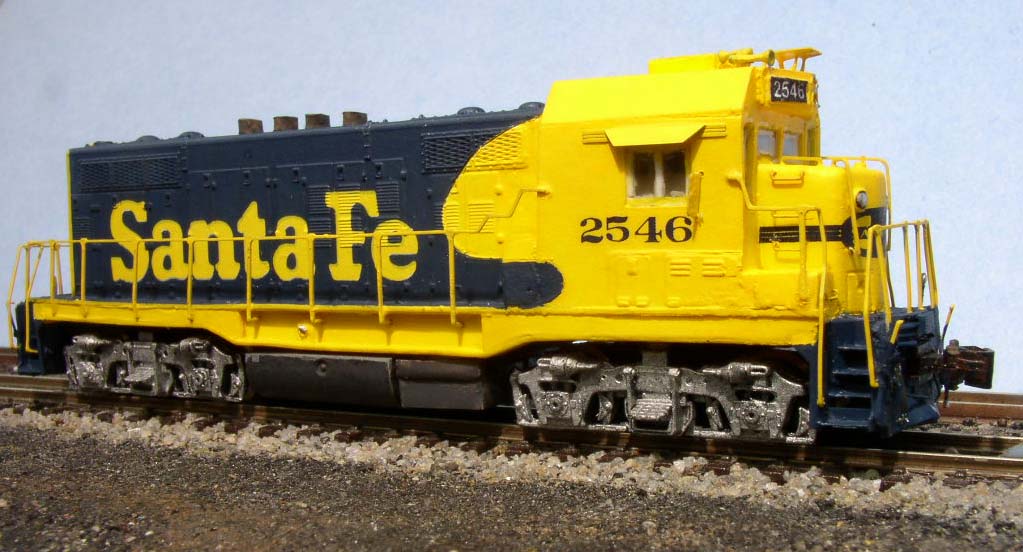 Additional CF7 custom-build models (built to order) are priced according to chassis, paint scheme, custom decals, etc. Multiple Atlas Classic GP-series chassis are available for similar builds in similar pricing.
April 2016 - Custom-built GE 25-ton Switcher - operating - ready-to-run - Build to Order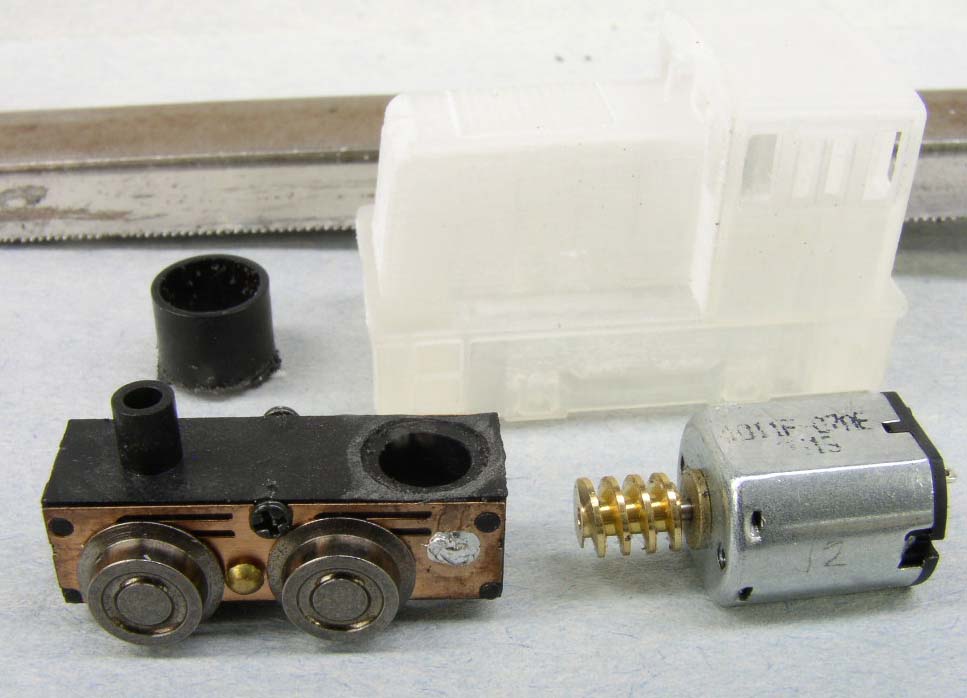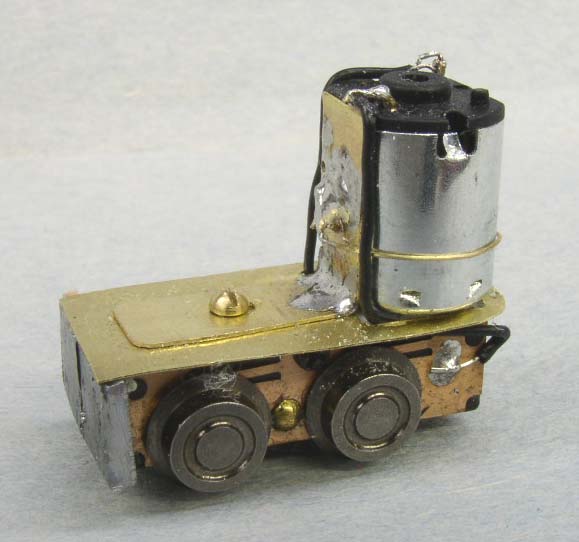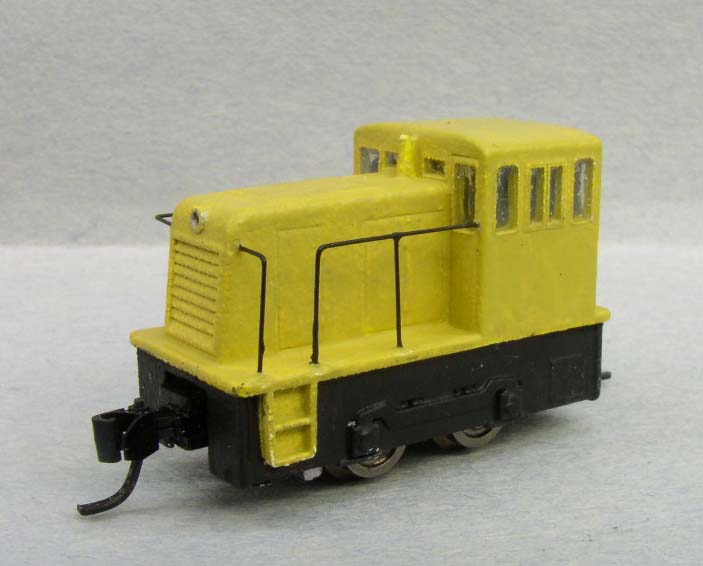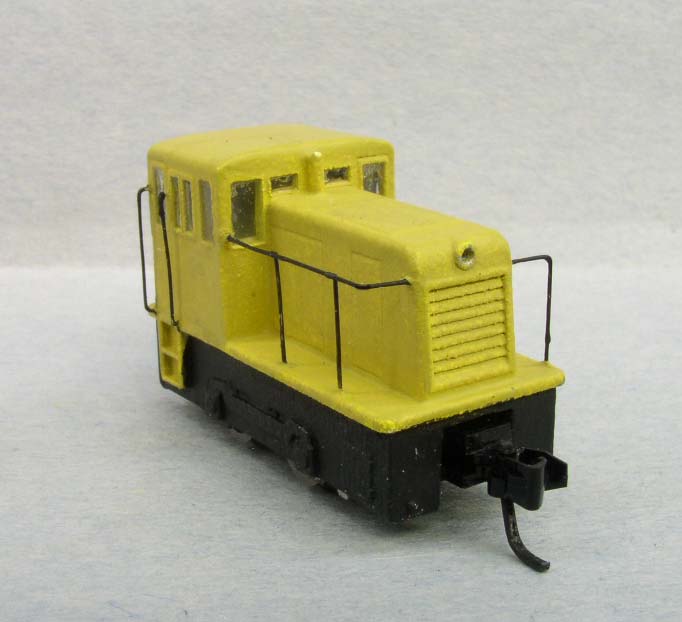 Model is built from a modified TU7T chassis, a Kato 12v 11-105 motor, a custom-made brass mounting and bracket system, and a Shapeways shell from Damin Keenan.
See an operational video of this model at https://youtu.be/DxMVaW86ZYU
Additional detailing, decaling, numbering, painting and weathering available.
FOR SALE $169
(Model now sold - one can be built as long as parts available)
Note that the mechanism, motor, and shell alone of this model account for $70 worth of parts.