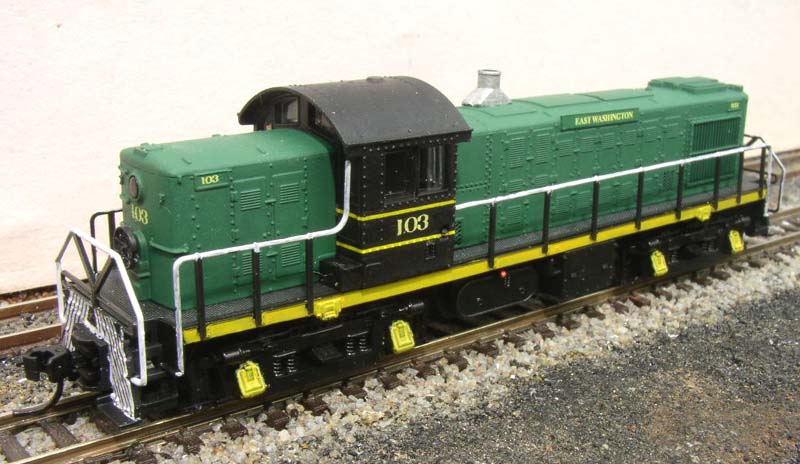 East Washington Railway #103 - Atlas RS-1
Western Pacific SW1 # 501 converted from Kato NW-2

Logging Work Cars - Modeltech Studios kit web page source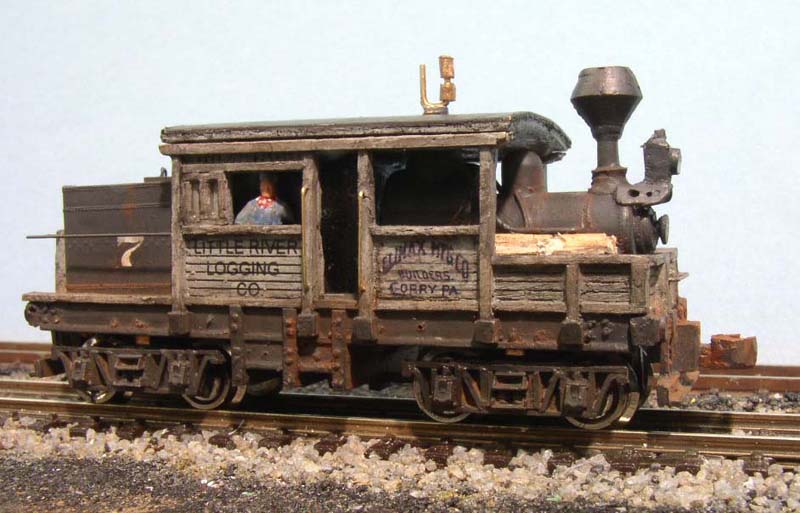 Little River Logging Co. #7 - 18-ton Climax kit custom painted and weathered finished model.
Have a painting or assembly project that is worth the extra touch of historical research, custom painting, and weathering? I do custom work on a wide variety of projects, including assembly of other commercial kits.
Prices and timing are negotiable - but if you have an idea, drop me a line and we'll see if we can make it work for you!