Finally! The N Scale CF7!

This resin and etched brass kit will convert an Atlas GP7 (or GP15) chassis to an accurate model of the Santa Fe built CF7. You begin with your own Atlas GP7, preferably a Phase 1 non-dynamic brake model.

(The Bachmann GP7 works too! See below)

You have the option of selecting two different frame styles - original open beam or closed box-beam - following the evolution of the program!

You have the option of selecting one of four cab styles - F-7 windowed round cab original build, round-roof three-window side, angular three-window side, or later production!

FULL DETAILS - both resin and brass - are supplied for stacks, steps, boxes, air conditioners, handrails, cut levers, air hoses, cables, and sunshades!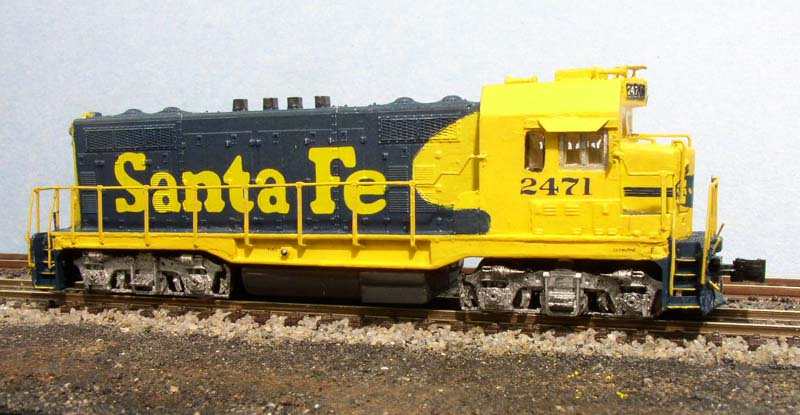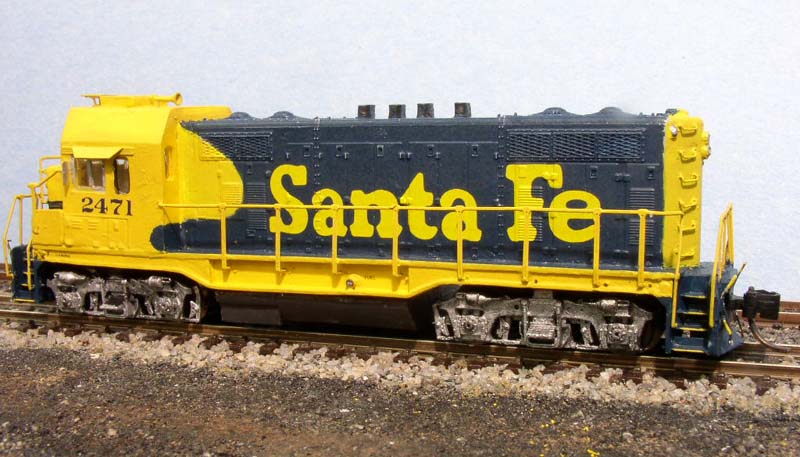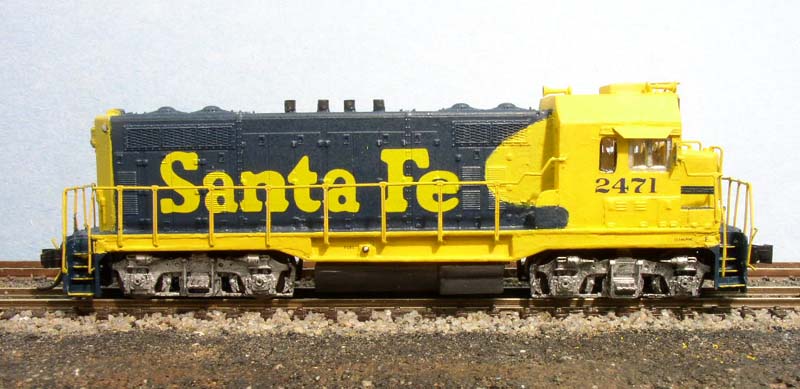 ABOVE: Completed pilot model for box frame 3-window angular cab
BELOW: Completed pilot model for open frame, round cab version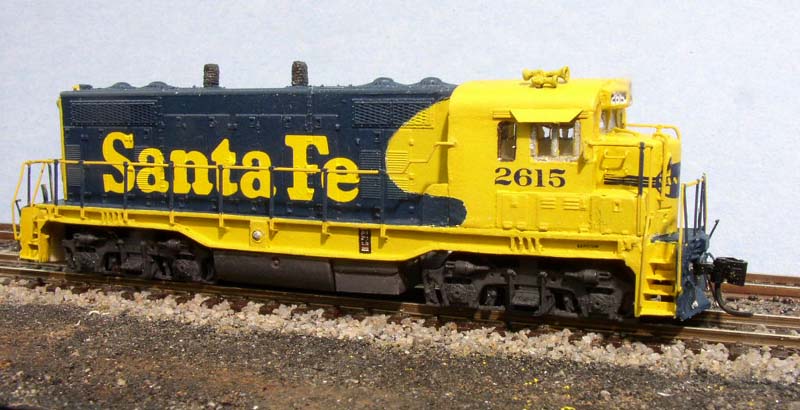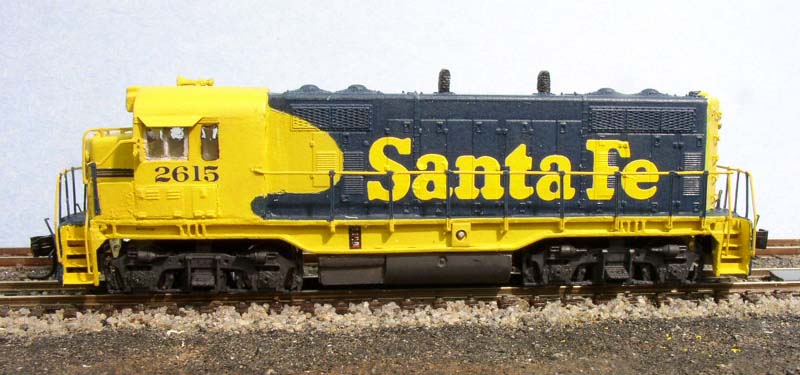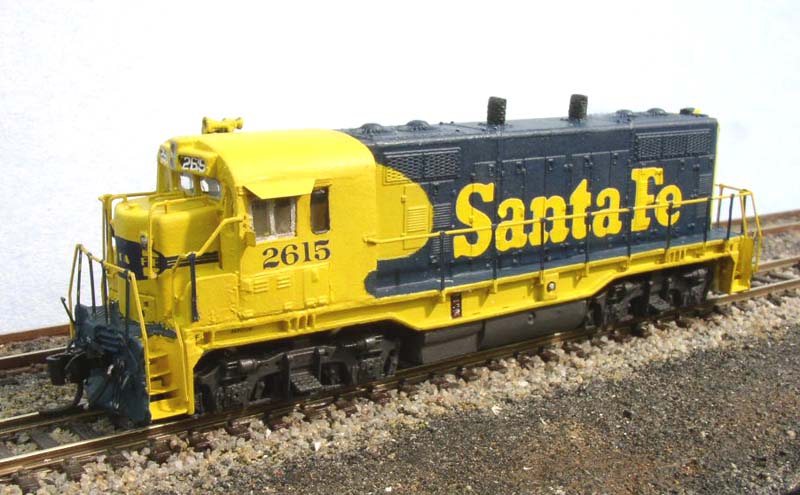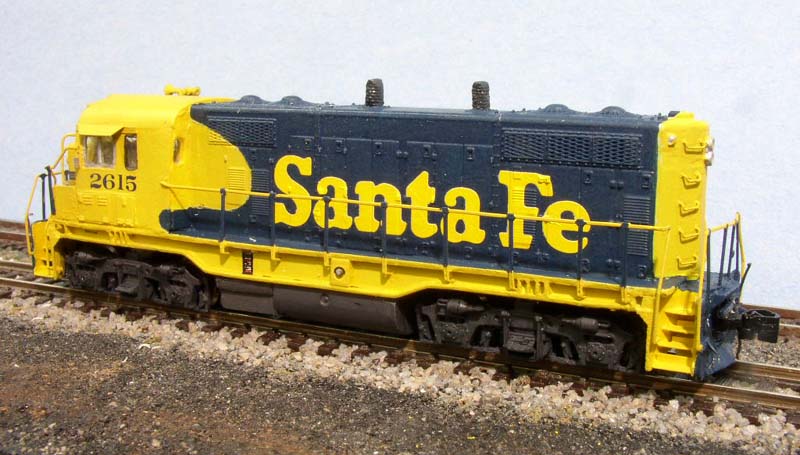 Even more features:
| | |
| --- | --- |
| | Uses your Atlas GP7 mechanism and long hood casting - castings available as parts from Atlas (online N parts at www.atlasrr.com ) |
| | Uses MT 1015/16 standard couplers (not supplied) |
| | Four - not three - .005 brass etched steps per side as per ATSF design |
| | All etched-brass handrails, just drill and attach, with drilling jigs |
| | Proper ex-F7 anticlimber on front end sill |
| | Unique triangle-shaped pilot reproduced in resin |
| | Separate battery box pieces for low or high engineer-side details |
| | Requires no cast frame modification on Atlas GP7 (current production w/slow speed motor) |
| | BLMA stand-off wire grab irons included |
| | Bachmann GP7 works too, with some extensive frame grinding, and long hood can be utilized. |
See the video of a 3-unit CF7 lashup! http://www.youtube.com/watch?v=0k9JOo-3f3Q
Shots in gray primer paint so you can actually see the detail: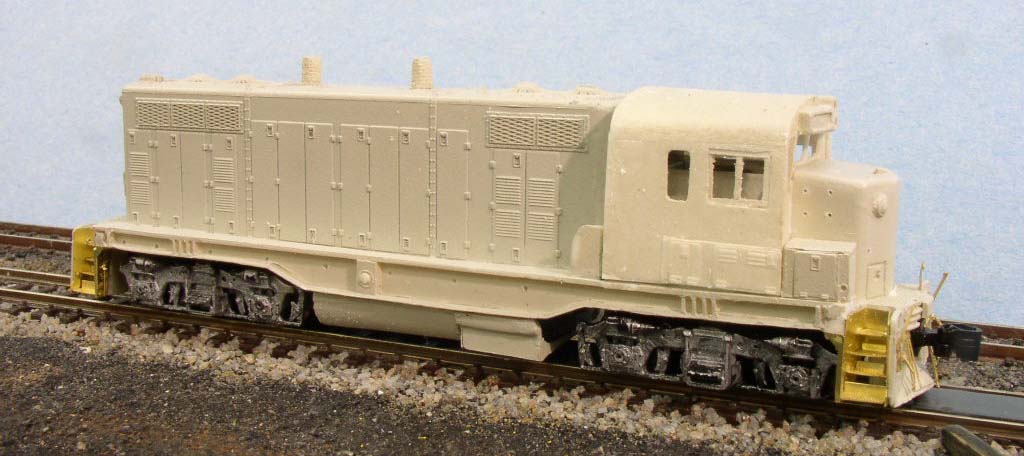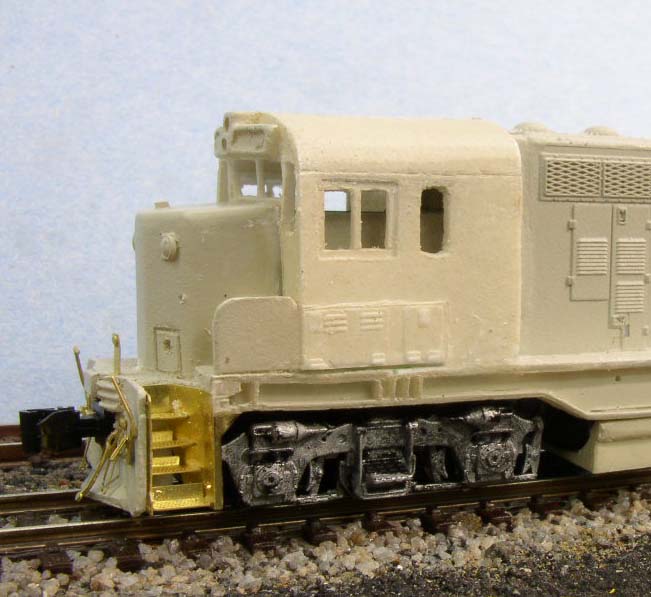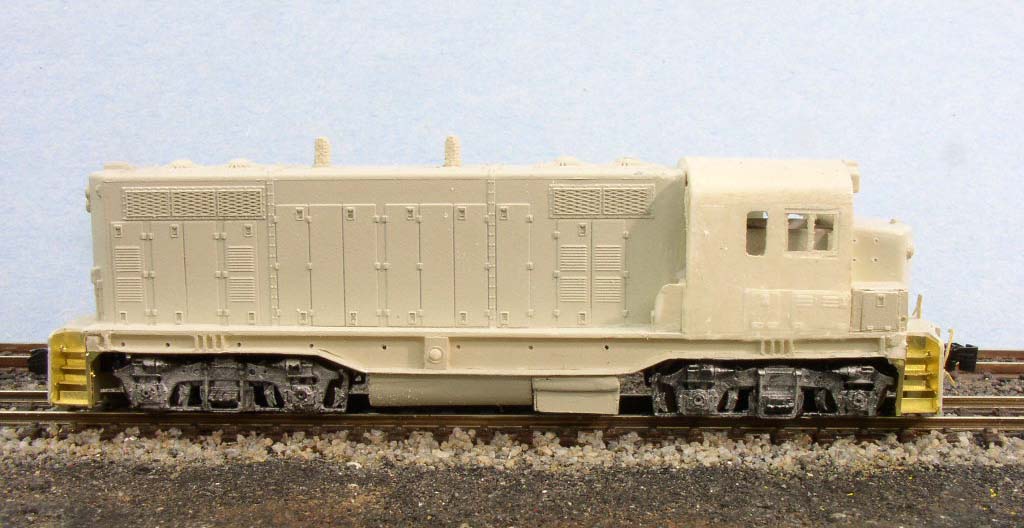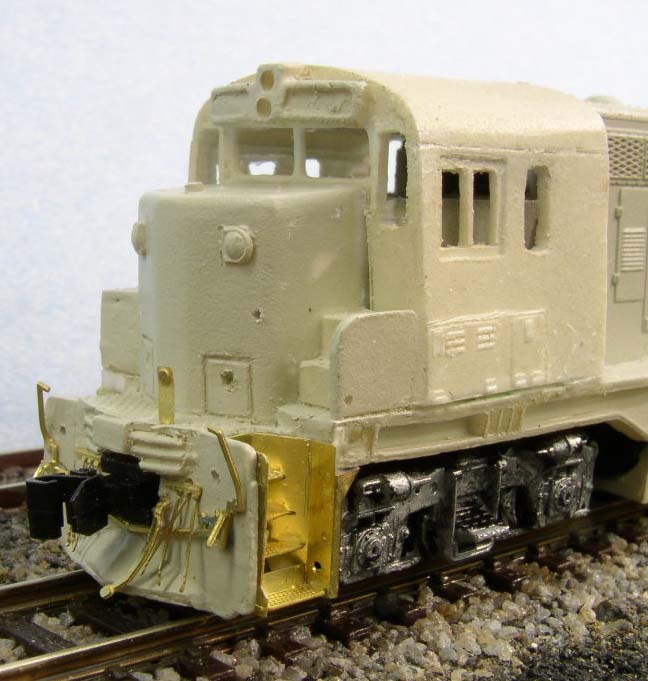 ABOVE: Completed pilot model in gray primer for early version open frame 3-window round-roof cab
This build option has the original "open frame", round-roof cab with three windows per side, high front battery box, and the twin "Chicken basket" spark arrestors on two stacks.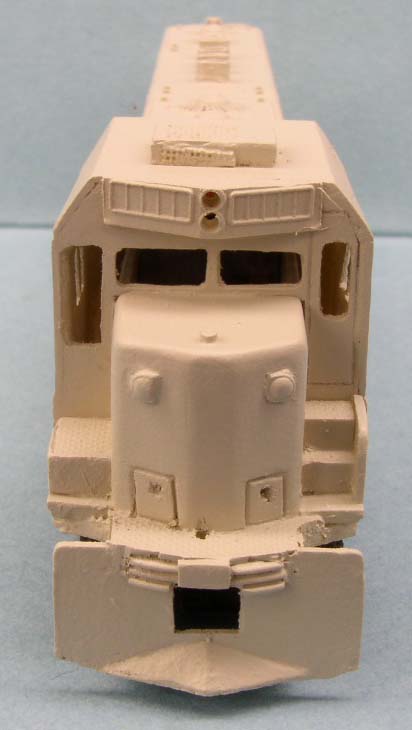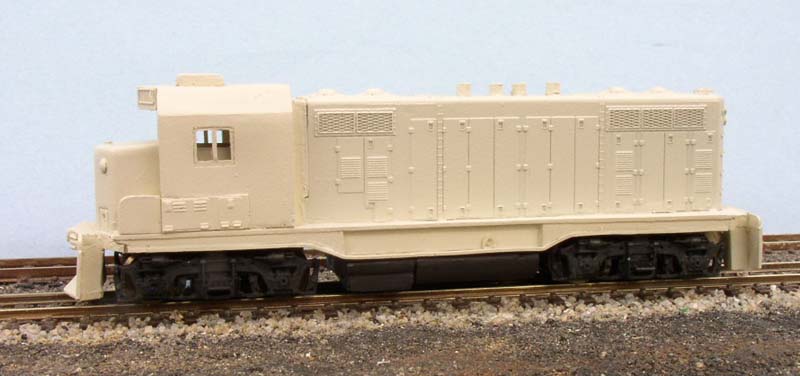 ABOVE: pilot model in gray primer for late version box frame single side window angular cab
BELOW: pilot model in gray primer for early version round-roof cab with F7 windows (units 2649-2639 1970-approx. 1975)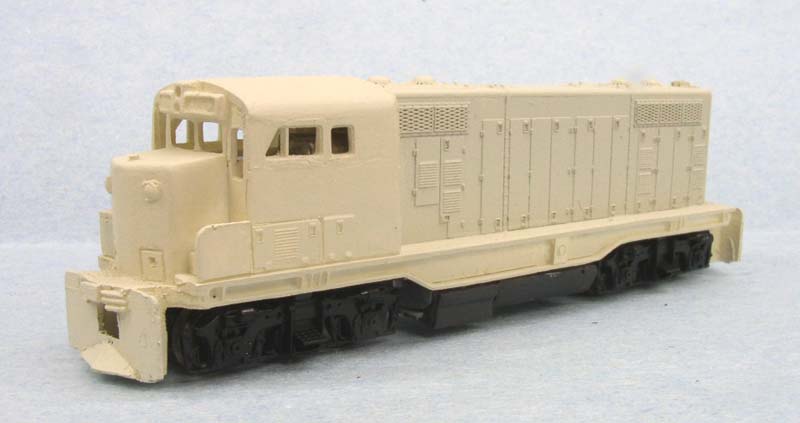 While the truck centers from a GP7 are actually a foot longer than a CF7, the trucks were crowded toward the ends 3" so that the end result is a shell that is only 6" longer than drawings - 49'6" over the end sills: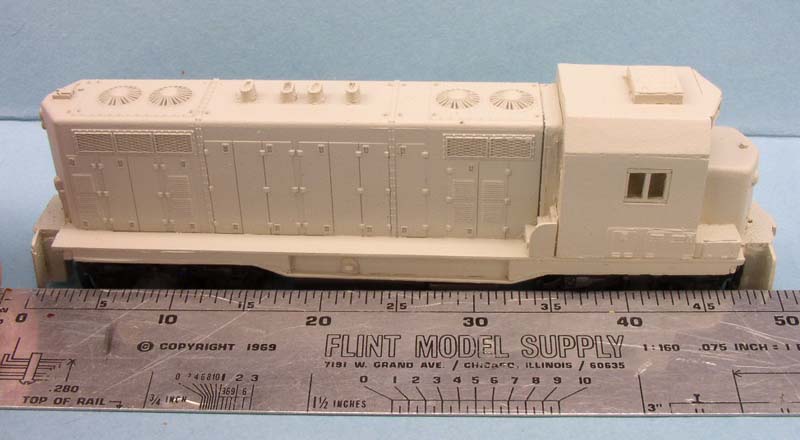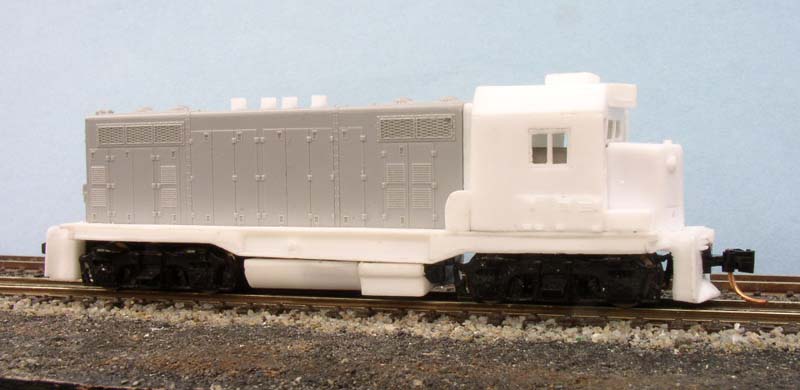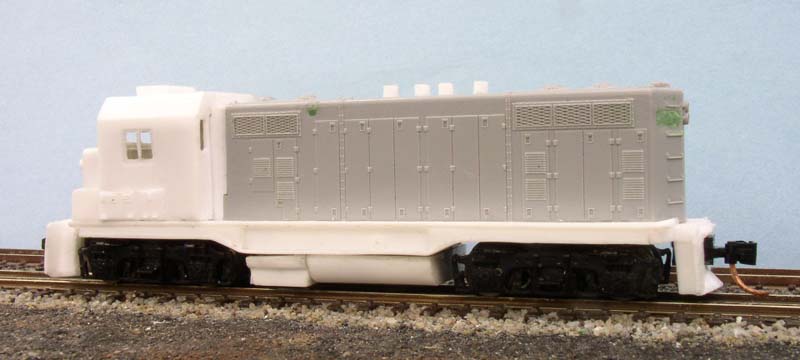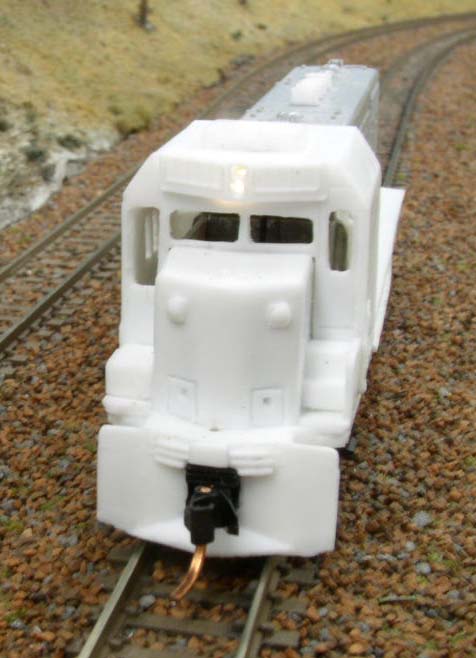 These were extensively used by shortlines such as Pioneer (below). Custom-builds are now available, or partial builds, using your mechanism. Prices vary based on options, painting, custom decals, and desired features.

The basic mechanism is the high-quality Atlas GP7/GP9 (2006 copyright frame date) mechanism, sold separately The long hood is an Atlas-supplied part, either from your own GP7 Phase I non-dynamic locomotive, ordered from Atlas.
*** New for 2014 - .005 body reinforcement material included. ***
Kits are available, first-come, first-serve basis limited by available etchings. See 'contact' for email information, and I'll send the instruction set download link. Contact me when you are ready to order, and you'll be invoiced via PayPal.
Using the Bachmann GP7
It will take some frame grinding with a Dremel, and some tricky razor saw work, but you can use the Bachmann GP7 frame and body if you have one, it takes some frame grinding and some razor saw work, but it can be done and it runs almost as well. Note: the original DCC board DOES NOT FIT so make sure you factor that into your decision to use it. An instruction supplement is available. Here's the results of the first test unit: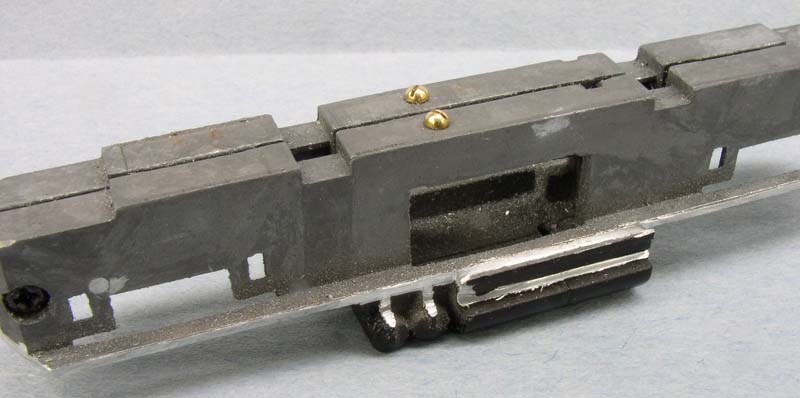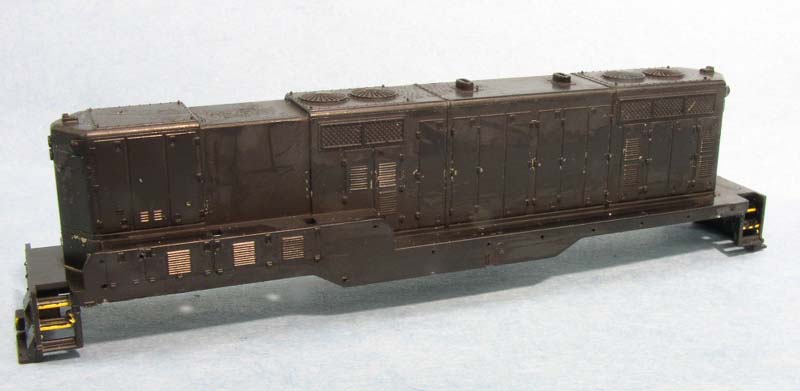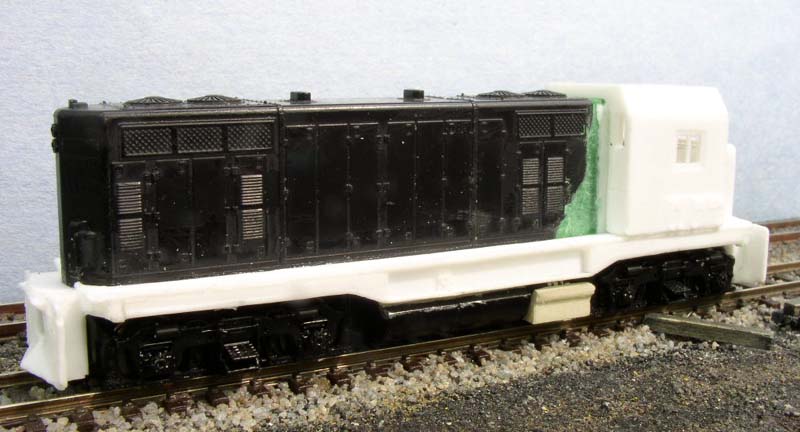 Basic resin and brass conversion kit $54