3-Pack Kit !

These TINY TINY cars in N scale are just the cars to use with the 13-ton and 18-ton Climax A models. While N Scale Kits make the proper 25' log cars, nothing has ever been made before that is appropriate for late 19th-century standard-gauge mining cars that are sufficiently small and lightweight to be used with Climax A's on mining tramways. If you have N geared steam in mining, you need little cars like this!

These 7-yard cars were designed by Rison (San Francisco) in 1861 for the V&T, and modified in the field by them. They remained in ore-carrying service in Nevada until 1917.
Ore car perched on a dime Cars come with LINK AND PIN pockets!
These are a fun craftsman-type kit. I've included the resin parts, two diameters of wire, stripwood for the running boards, MT low-profile wheelsets (larger flange wheels will not clear the hopper), manufactured etched-brass brakewheels, and two types of couplers - link and pin pockets and an EXTREMELY short-shank (fixed) dummy knuckle. MT "Z" scale couplers (not included) will work as well. These cars really are too small for conventional "N" MT couplers.
$19 per 3-pack + shipping charge per order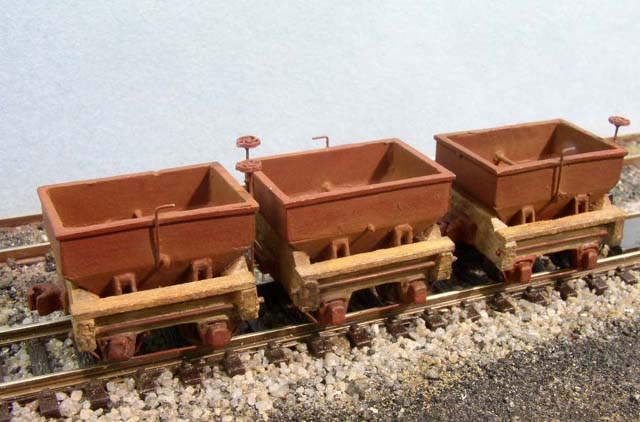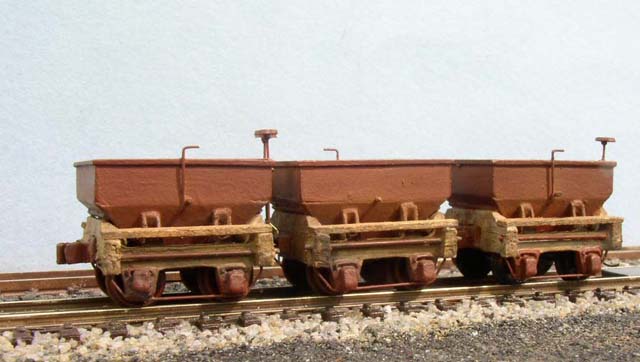 These cars were built specifically to serve mining operations with my Climax "A" locomotives!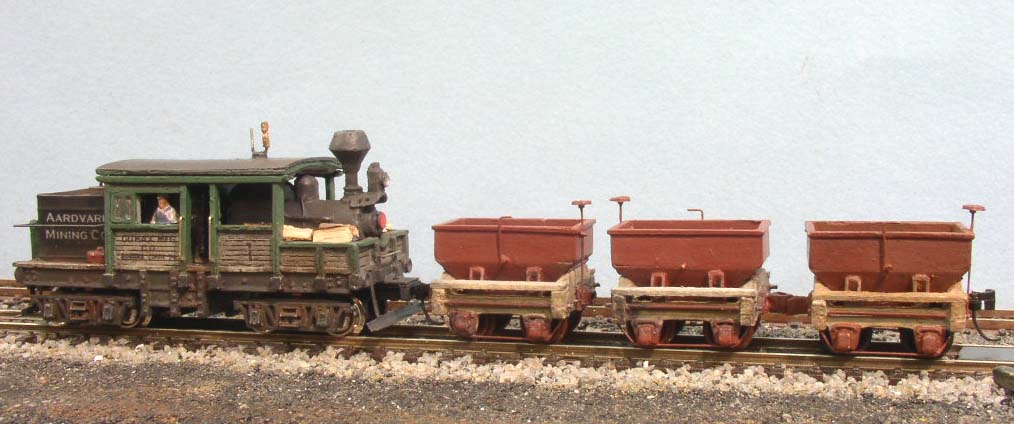 Currently under production.