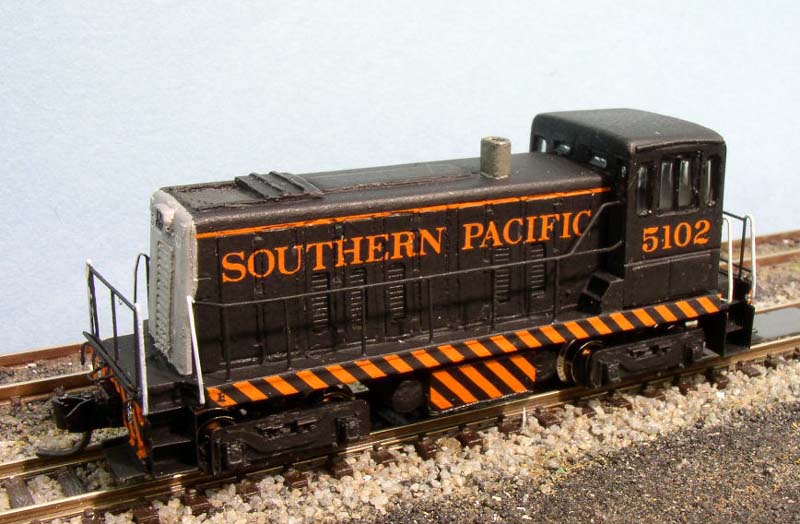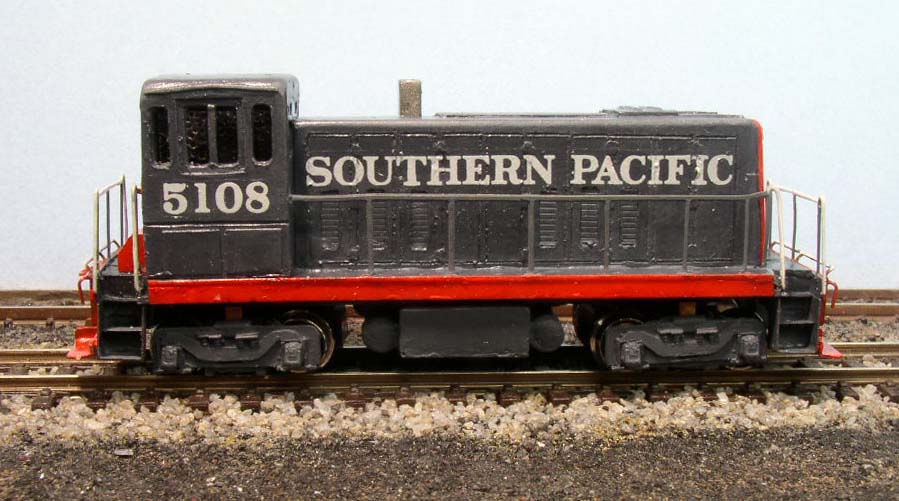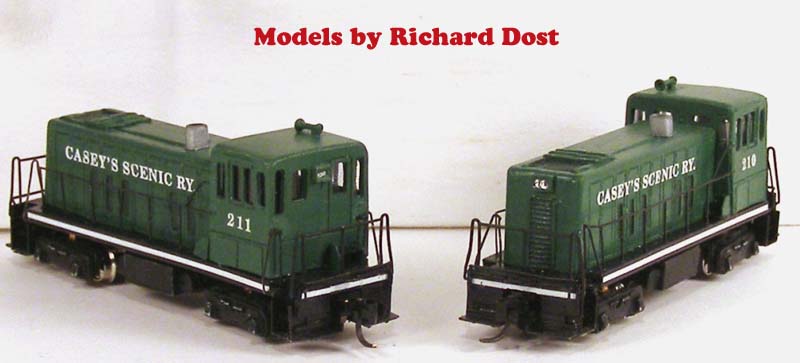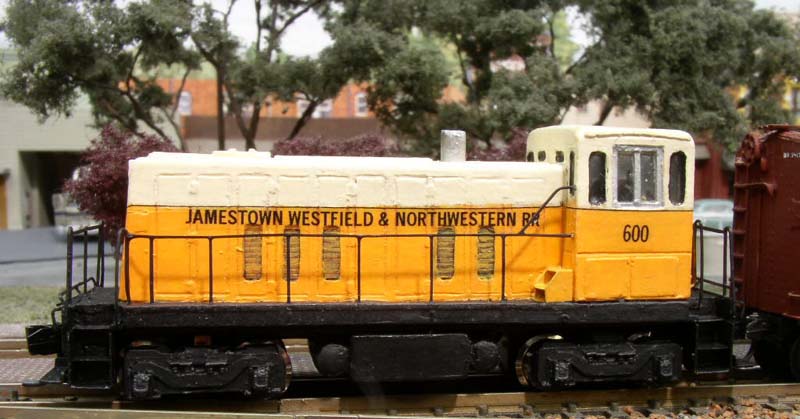 This is a first for me, and to my knowledge, the first time a GE 70-tonner has EVER been done in N scale. This conversion kit uses a Kato 11-105, 11-106, or 11-107 chassis with a copyrighted 'stretch' casting to lengthen the wheelbase. It features a cast resin hood and separate cab, three different cab weights for options on fitting in a DCC receiver, a separate stack, GE-style sideframes, and three different options on fuel tanks - stock (regular resin), or extra-cost cast metal, or 'hybrid' tank that is resin on the outside and cast metal on the inside! And even better, this is my very first kit to feature custom-designed photoetched handrails, cut levers, end sills, cab steps, and multi-part end steps!
NEW! June '09: Now available with cast resin frame as a dummy unit (no mechanism required) GE 70-Ton Dummy Unit works great as a unique flatcar load!
NEW! June '09: This body shell also fits over the new Bachmann 44-tonner chassis, featuring 8-wheel drive and cast metal frame! A new cast metal weight has been designed to fit the chassis.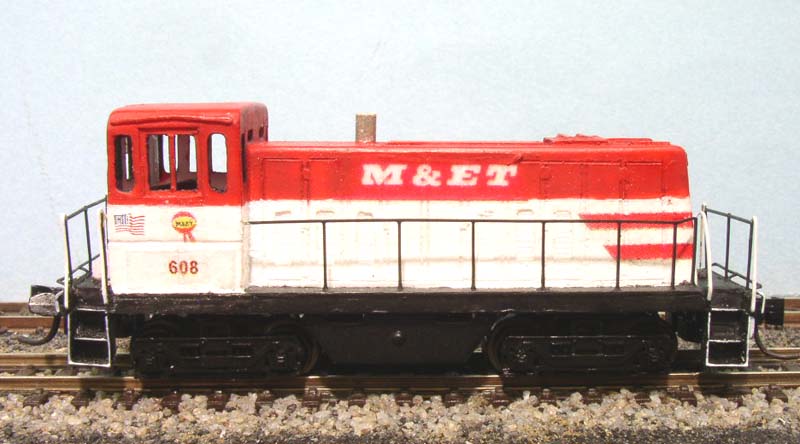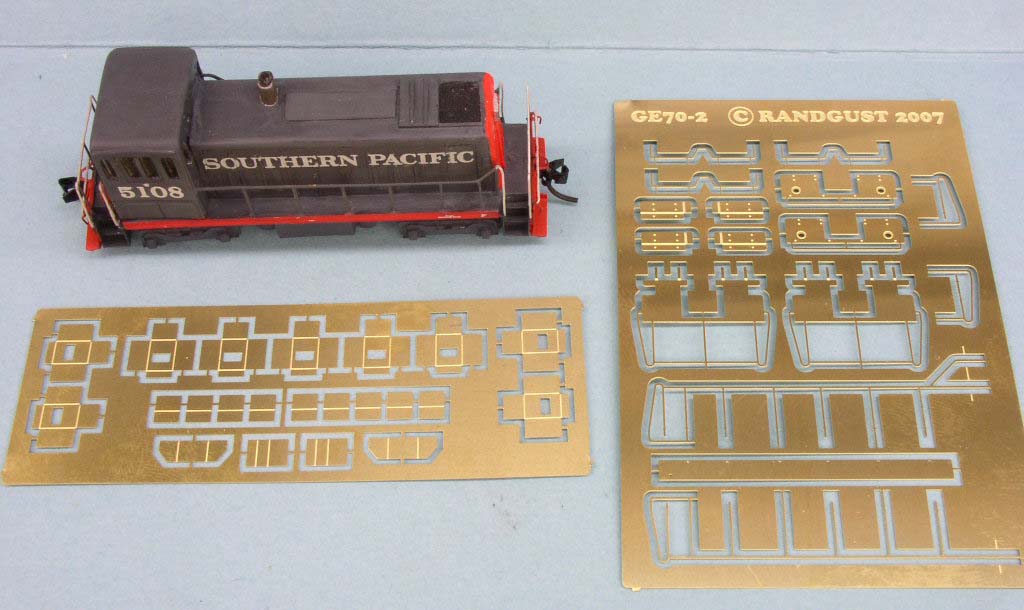 Photoengraved sheets (above) include cab and end steps, handrails, sill frame/handrails, and cut levers. Resin and metal parts (below) include hood, cab, separate stack, frame splice/motor mount, sideframes, and fuel tank.
Kato chassis parts: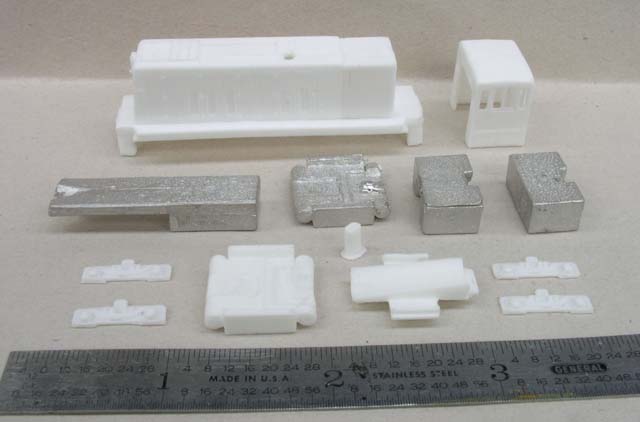 NEW! Cast metal weight specifically designed for use with the Bachmann 44-tonner chassis for maximum pull. Just ask for the Bachmann chassis version of the kit. Weight may be snapped off in various configurations to clear a DCC receiver, have open cab windows, etc. Bachmann version does not need frame splice or truck sideframes.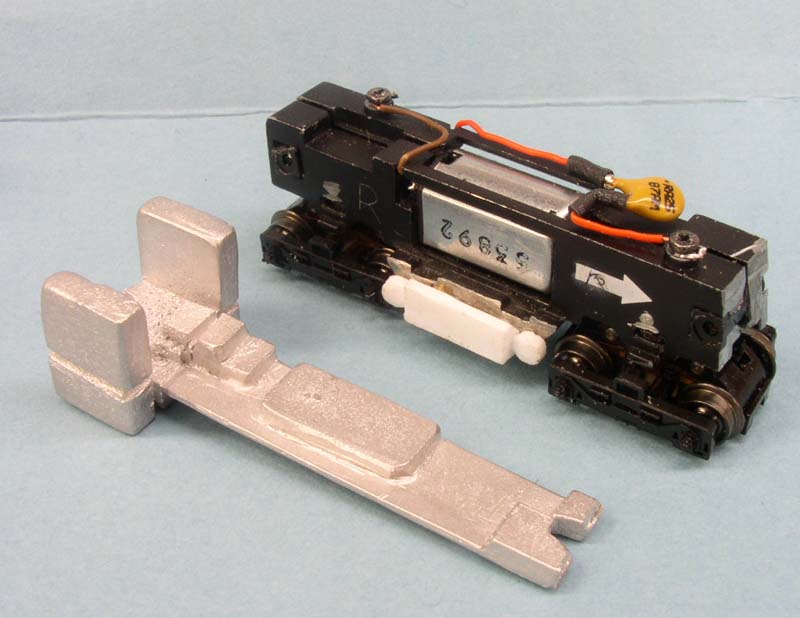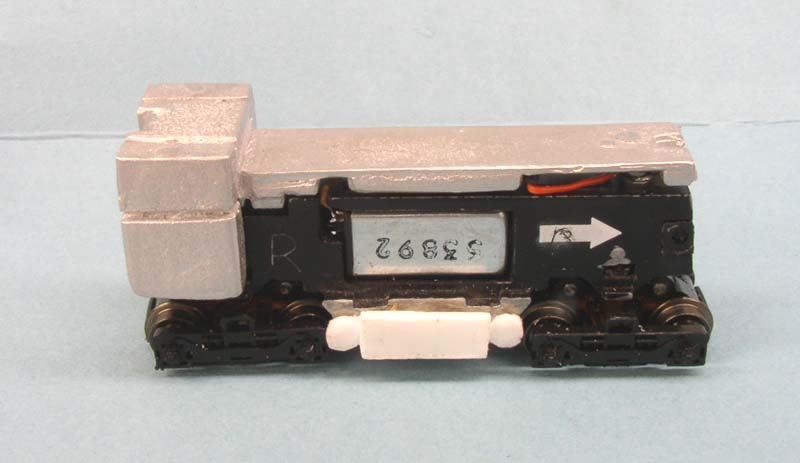 $59. + shipping and optional insurance
Standard kit comes with cast resin tank. All-metal fuel tank for additional weight: Add $2 (or) Hybrid metal-resin tank $3.
But? What will it PULL? With all that weight concentrated over the power truck with a traction tire, it pulled 14 assorted N freight cars on my layout with the Kato chassis - see for yourself:
YouTube GE 70-ton tractive effort demonstration Video
(note that I even BACKED IT UP to prove I'm not dragging cars downhill..!
If you have questions about difficulty of assembly or tools and materials required, ask for the assembly manual IN ADVANCE
from a downloadable .PDF link that I will email to you..
- Cab interior may be fully detailed if desired (leaving out the top cab weight)
- Couplers
are standard MT 1015/16 style as used on most Atlas diesels.
- Decals not supplied. SP red and gray model shown uses Micro-Scale set # 60-11. Tiger stripe decal set is Micro-Scale 60-71.
A very limited number of kits remain from the Spring '09 run. Production will begin again in October 2009. Orders will be taken in order of interest requests.