Do you have an N scale steamer that looks great but can hardly pull its own weight? Tired of a new $150 locomotive that can only haul an 8-car train?
That's not an uncommon problem. This conversion frame can help your steam locomotive pull proper 25+ car trains and can be adapted to work with a wide variety of equipment from any era between 1870 and the 1960's. The real power goes in a freight car behind it, with no external signs of any internal mechanism. This does not look like a diesel switcher with a boxcar over top of it! No oversize trucks and no center fuel tank!
My custom-built and copyrighted resin conversion frame kit converts Tomytec TM05, 06, or 07 powered chassis (not included) into a mechanism that is an exact fit for Model Die Casting (Athearn) express reefers, or Micro-Trains REA-style express reefers. The result has eight-wheel drive, flywheels, two traction tires, and can be loaded up with lead. There is ample remaining room in the car for an optional DCC receiver.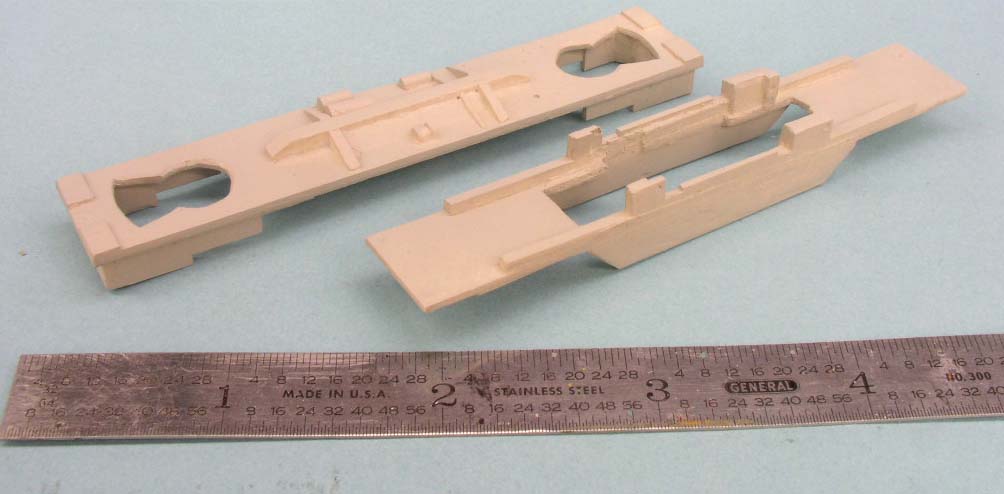 The conversion kit consists of resin pieces to "sandwich" the Tomytec motor and trucks. It includes drive shaft splices, screws, and wire.

$

24. + shipping and optional insurance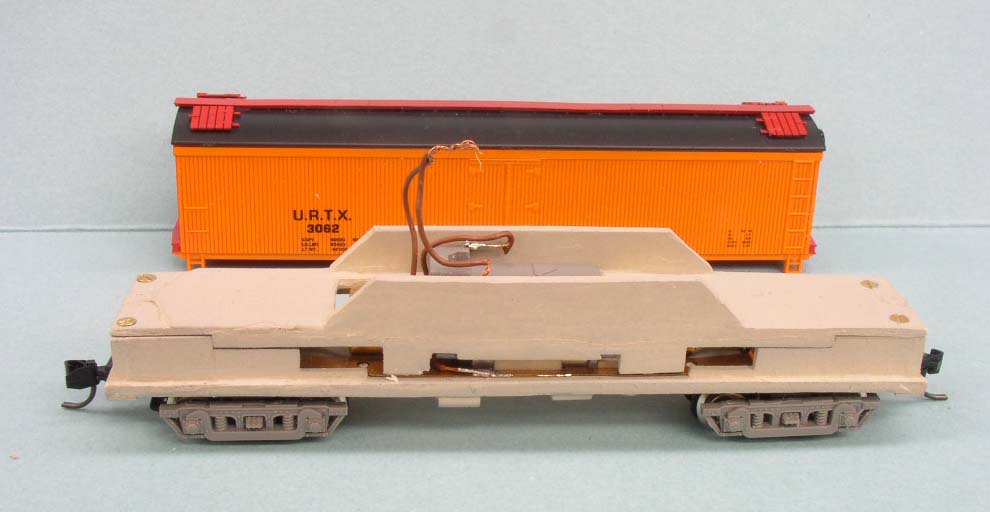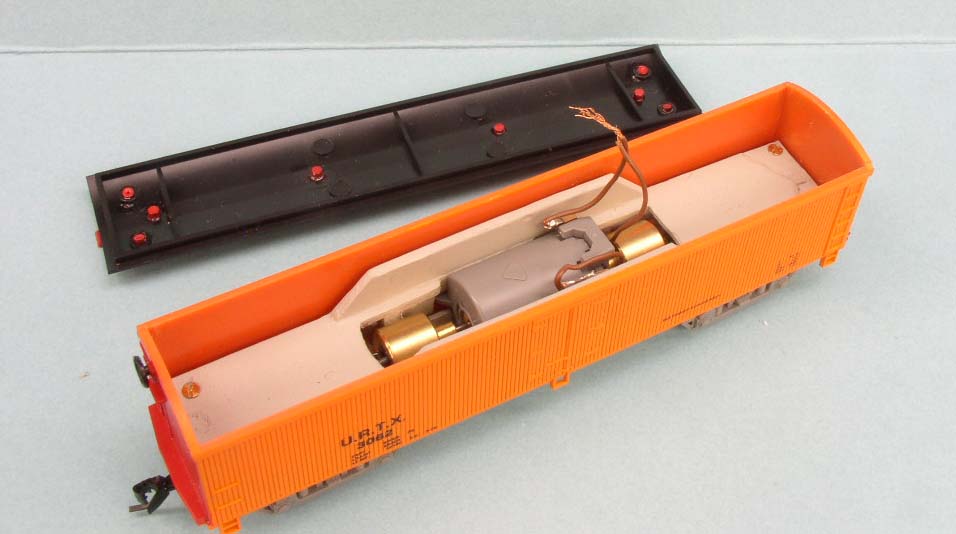 While the MDC/MT express reefers are the best fit, many other 50' boxcar-type shells could fit. A full-color illustrated 17-page manual is available in advance as a free .PDF if you send me your e-mail address. This manual includes history of Railway Express reefer cars, where to find the MT and MDC cars to convert, assembly instructions, and tips on speed matching them to specific locomotives.
The conversion kit may also fit an Atlas "Slow-speed" standard motor, which is a slower, five-pole motor that is ideal for matching with slower locomotives like the first run Life-Like 2-8-4.
A short YouTube video is now available of my prototype MDC powered express reefer car pulling a 31-car train with a tiny Atlas 2-6-0 as the honorary 'locomotive' in front. This project isn't 'eye candy', it's designed to pull - and pull hard!
YouTube Powered Express Reefer Video