Models I wish I could make someday!
47-ton Heisler
I've been tinkering with a 47-ton Heisler longer since I built my first one back in 1976. I've tinkered with various chassis parts, and have it far enough along to be convinced it can be done as a kit, but it will be both difficult and expensive, compared to what is already here. It's possible to scratchbuild one, but making a repeatable kit is another matter.
The big holdup right now is finding a commercially-available offset gearbox, somewhat similar to the one in the Kato NW-2. That gearbox is not available separately. I'm still looking for something small enough to connect two driveshafts and a Kato 11-105/6/7 style 12v motor.
Here's the general locomotive - a relatively stock 47-tonner: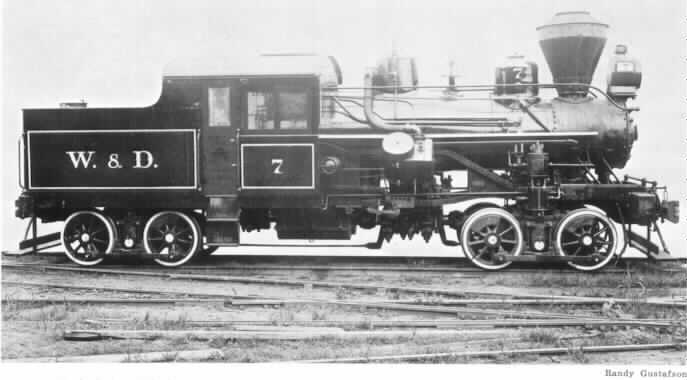 If you've got any ideas on the gearbox, I'm all ears! A one-truck mechanism has been successfully developed and tested by my German friend, Gerd Ziller. He's made a magnificent running N model of Westside Lumber #2.
See his link at http://www.us-waldbahnen.de/Waldbahn/N/N_e.htm
I'd want to do both trucks if at all possible - I do think it can be done.
Lima 2-6-0
Another favorite is a heavy Lima 2-6-0, used on one of my own favorite prototypes in logging and common-carrier freight service. I obtained the original Lima drawings from the California State Railroad Museum, and was stunned when I found out that the Atlas 2-6-0 chassis, wheelbase, and driver dimensions were identical. So this is a 'natural' conversion for an Atlas 2-6-0 down the road. The only question I have is 'how many people out there but me think they want one?'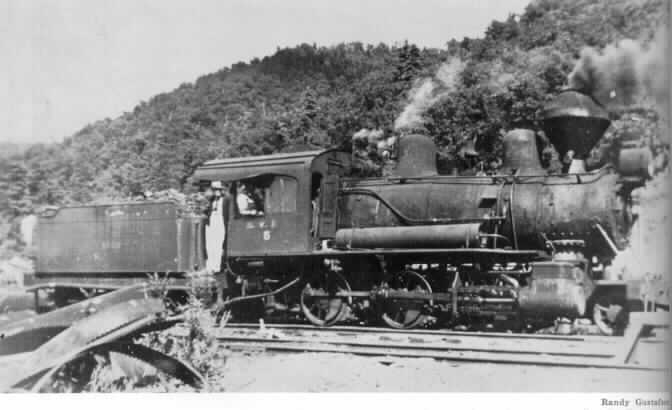 I'd like to do it with a cast metal boiler, as I've had successful tests with that. But right now it's in the back of the workbench.
Your ideas?
Both the Whitcomb switcher and the powered express reefer came from ideas from other modelers. The ore car was a suggestion. What's yours?
Here's what I look for:
- A model that can be made from existing mechanisms that have proven reliability and affordability - not more than $50.
- A model that has not been done in N scale as a mass-produced model, and is out of production if ever done in brass. The prototype should be widespread in use, and preferably, still running somewhere even if in a museum.
- Mechanisms and parts must still be available separately
- Drawings and prototype information must be available

For More Information Contact: